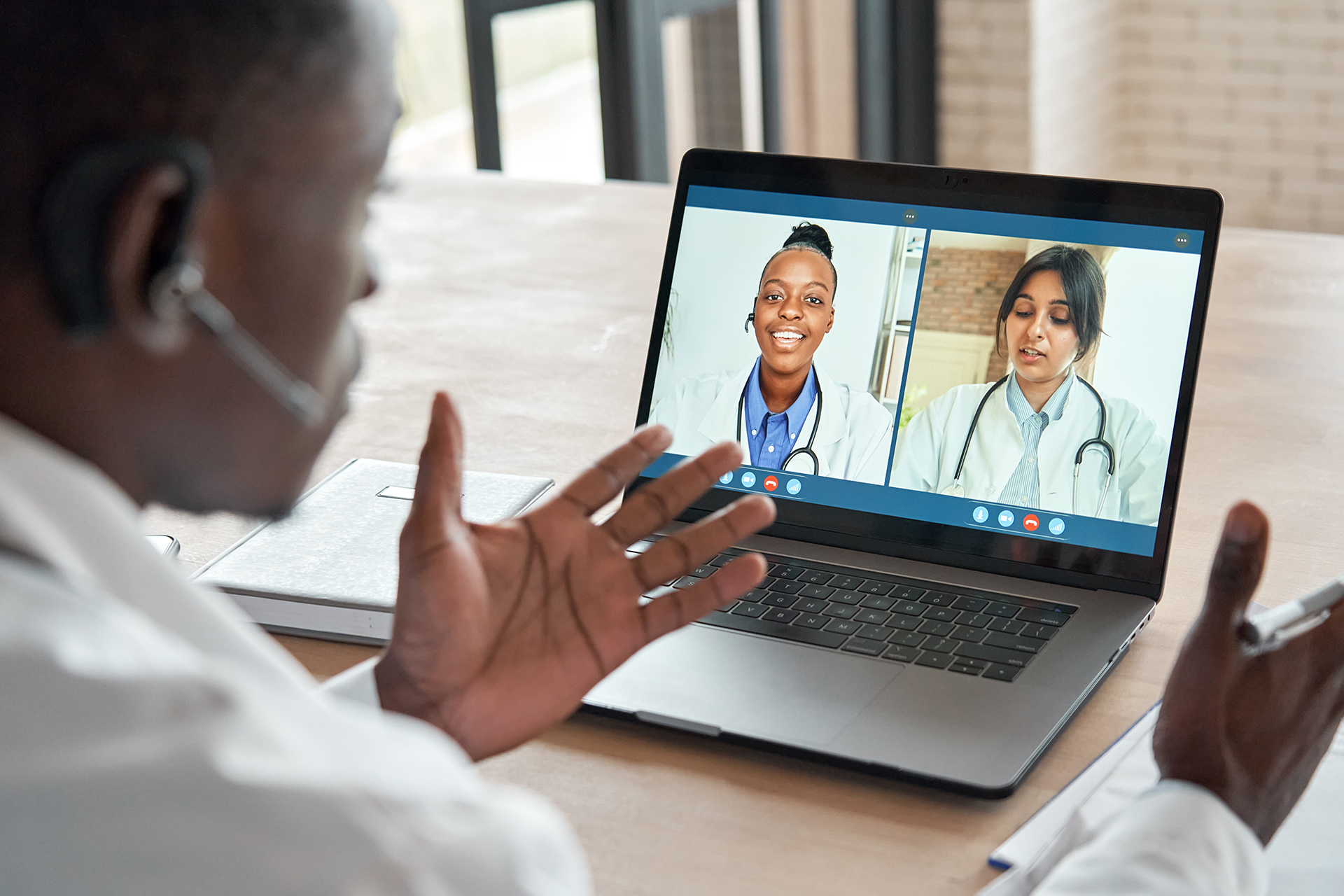 PKT Healthcare Provider Teamwork and Telehealth
Digital Consultation on a Common Patient
As a Healthcare Provider Team, we need to work together to care for the PKT patients.  Throughout the time PKT is administered, we need the ability consult with each other and to share important documents like clinic notes and labs.  During the early stages of PKT and at times when the patient is experiencing other issues, more communication is useful to both the Healthcare Provider Teams. Video chat such as zoom calls with the ability to share screens is an efficient way to discuss subtle issues and to share videos or other types of data.  Since each team sees the patient at different times and in different settings, each team can observe the patient's symptoms from a different perspective. Sharing information and changes in treatment plans with each other is valuable and contributes to a more holistic care plan because one plan may have an impact on another plan for the patient.
Including the Family via Three-way Telehealth
Three-way communication among the family, healthcare provider and PKT groups is also critically important for optimal care of the patient. It is important that the family feels they are receiving a unified message from the health care providers. Likewise, it is important that the health care providers have the same information from the family concerning how the patient is doing. This three-way communication does not require all three parties be present at the same time for a discussion, but telehealth offers the opportunity to do so.
Telehealth PKT at Your Facility
If you create a PKT program at your facility, consider using telehealth as part of your program. Ketogenic therapy programs have found telehealth to be an excellent strategy (1,2). Families of patients with impaired mobility and long-distance commutes often find telehealth visits to be much less stressful than in person visits. See our family blog.  Telehealth also provides the ability to monitor patients more frequently and thus facilitates early detection of complications which can be treated early.
References:
Kossoff, E. H., et al. (2020). "Ketogenic diet therapy provision in the COVID-19 pandemic: Dual-center experience and recommendations." Epilepsy Behav 111: 107181.
Wirrell, E. C., et al. (2020). "Care Delivery for Children With Epilepsy During the COVID-19 Pandemic: An International Survey of Clinicians." J Child Neurol 35(13): 924-933.
Author:
Peggy Borum, Professor
Julie Barber, Editorial Assistant