Sautéed Apple Slices with Whipped Peanut Butter Cream Snack (2.5:1)
Keti
CB0034.01 Sautéed Apple Slices with
Whipped Peanut Butter Cream Snack (2.5:1)
---


Time: 30 Minutes
Difficulty: Easy
Type: Snack
Ability For Meal Prep: Yes
Appliances needed: Microwave

17.5 grams                 Organic Valley Heavy Whipping Cream (Ultra Pasteurized)
8 grams                     Peter Pan Creamy Peanut Butter
11.9 grams                 Apples, Fuji, with Skin, Raw
4.8 grams                  Smart Balance Buttery Spread Original (Bright Green 15oz Tub)
1.   Wash and slice an apple. Weigh separately to the tenth of a gram: heavy cream, peanut butter, sliced apple, and butter.
2.   Peanut Butter Whipped Cream: Whip the heavy cream until stiff peaks form. Continue to whip the peanut butter in with the whipped cream.
3.   Refrigerate until ready to serve.
4.   Sautéed Apple Slices: sauté or microwave the apple slices in the butter until the
apple slices become soft.
5.   Layer the cooked apple slices with the cold, whipped peanut butter cream.
6.   Serve and enjoy the Sautéed Apple Slices with Whipped Peanut Butter Cream
Snack!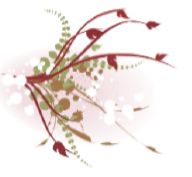 Ratio 2.5
Calories 1700
Protein 23
Meals 3
Snacks 2
Cal/Meal 466.7
Cal/Snack 150.0